Advocates and community members from Fresno convened to examine domestic violence within the context of gender equity and how it impacts Fresno's Hmong community. Participants identified steps that communities and systems can take to raise awareness, improve service for survivors, and redefine gender values and practices. Report by Central California Asian Pacific Women.
A Project of the Hmong Women's Action Team (HWAT)
Women and advocates from the Hmong community define their vision and guiding principles to recommend community organizing and other strategic action plans to prevent domestic violence and address sexism.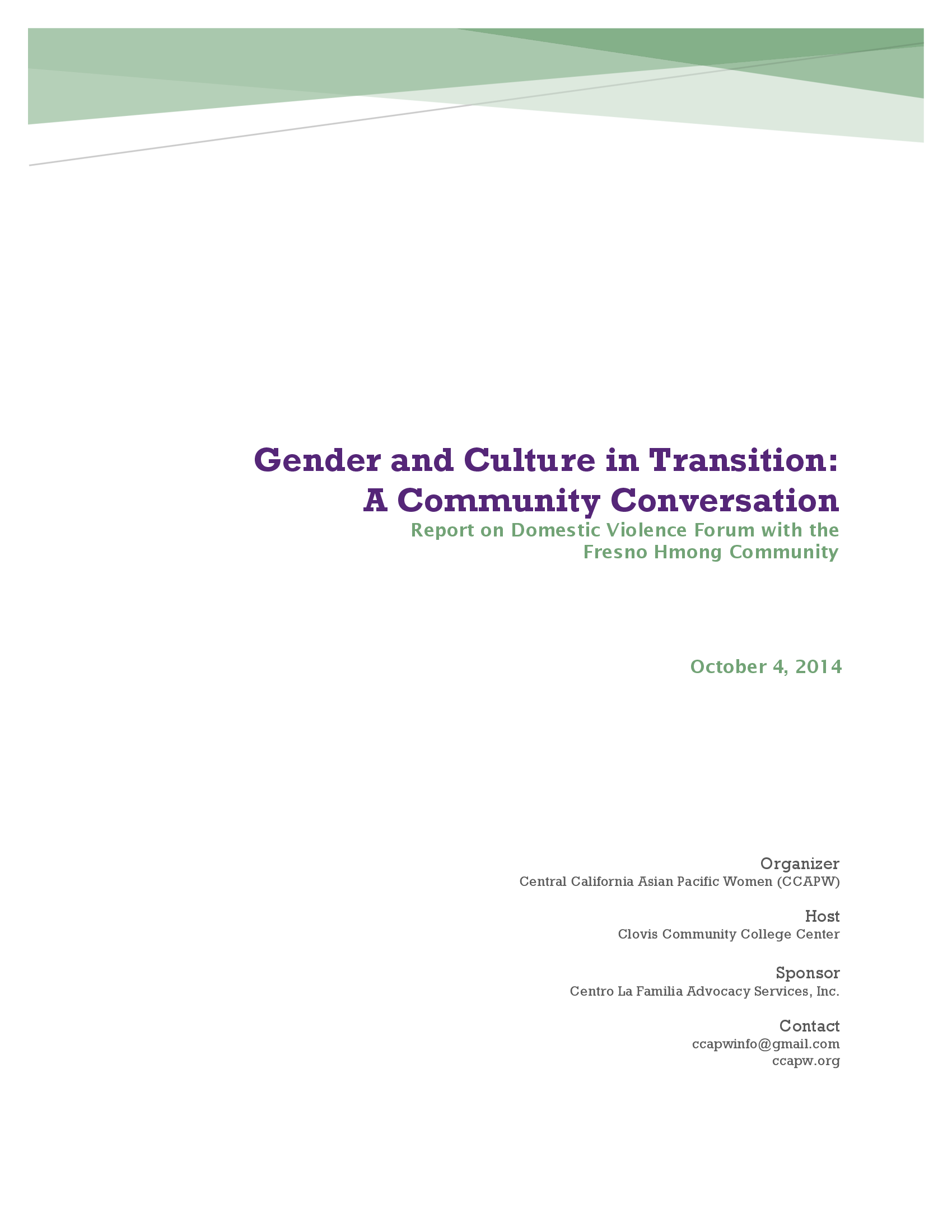 Central California Asian Pacific Women
October 2014