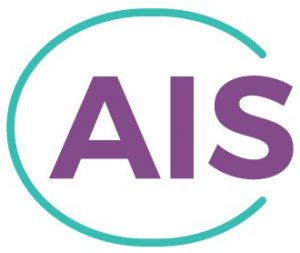 The Alliance for Immigrant Survivors (AIS), co-chaired by the Asian Pacific Institute on Gender-Based Violence, ASISTA Immigration Assistance, Casa de Esperanza: National Latin@ Network, and Tahirih Justice Center, is a network of advocates and allies across the country dedicated to defending and advocating for policies that ensure immigrant survivors of domestic violence, sexual assault, trafficking, and other gender-based abuses have access to life-saving protections that all survivors of violence deserve.
Visit AIS for:
The latest on immigration policy affecting immigrant survivor, and ways to take action
Resources for advocates and service providers
Ongoing trainings such as webinars
Materials on this topic have been developed with private foundation grants, unless otherwise indicated. 
This Advisory answers common questions about providing shelter and other program services to undocumented victims, describes the law and federal policy, and proposes best practices for programs
We need policies that ensure that all workers, whether they are employees or contractors, have access to safety and justice in the workplace.
We must strengthen our resolve to make sure that our community response to domestic violence is truly relevant to all survivors.
Why increased entanglement between immigration and state/local law enforcement would undermine protections for immigrant survivors of domestic violence and sexual assault. 
A basic overview of immigration system, removal (deportation) proceedings and detention, protections for domestic violence survivors, and recent updates under the new administration.
This manual from Appleseed Network is designed for immigrants and those who work with them; the host of attorneys, nurses, social workers, religious workers who are stepping up in challenging times. Appleseed's manual will help families develop plans in advance to deal with critical financial and family issues in the event of deportation, arrest and other family emergencies.
Other Resources
Find immigration legal services:
American Immigration Lawyers Association: a national association promoting justice, advocating for fair and reasonable immigration and policy, and advancing the quality of immigration and nationality law and policy
ASISTA Help: provides national leadership, advocacy, training, and technical assistance to those working with crime survivors seeking to secure immigration status, especially those who have suffered gender-based violence
California Immigrant Policy Center: promotes and protects safety, health and public benefits and integration programs for immigrants in California, effectively combining legislative and policy advocacy, strategic communications, organizing and capacity building. Its resources include the Looking Forward: Immigrant Contributions to the Golden State series and Know Your Rights palm cards in many languages.
Inside the Numbers: How Immigration Shapes Asian American and Pacific Islander Communities (2019): by Asian Americans Advancing Justice
Informed Immigrant: Resources 101: Important Info for Immigrants & Allies provides curated information on advocacy campaigns, mental health, immigrant rights, and more.
National Immigrant Women's Advocacy Program: educates, trains, offers technical assistance and public policy advocacy, and conducts research to assist professionals who work with and/or whose work affects immigrant women and children. Also maintains an extensive web library on immigration, confidentiality, and other topics
National Immigration Project of the National Lawyers Guild: promotes justice and equality of treatment in all areas of immigration law, the criminal justice system, and social policies related to immigration through technical assistance and support to legal practitioners, immigrant communities, community-based organizations, and all advocates seeking to advance the rights of noncitizens
Tahirih Justice Center: serves individuals fleeing violence and advocates for immigration reform that would increase protections for immigrant victims of domestic violence through direct services, policy advocacy, and training and education
VAWnet Special Collection on domestic violence in immigrant communities