Who gets killed?
The answer to this question is crucial to understanding the struggles of battered women to survive their abusive relationships and to protect the safety of their children, family and friends.
Who did the killing?
This is also a critical question because it reminds us who is responsible for these deaths; bringing into sharp focus the relationships that batterers hijack for the final time when they transition from abusers to killers.
The first national study of its kind, this report analyzes clippings from newspapers and advocates for a 6 year period, 2000-2005.
What happens when the laws that are supposed to protect survivors of domestic violence and sexual assault become turned against them? Survivors can be criminalized for reacting in self-defense, participating in criminal activity under their abusers' coercion, or for failing to protect their children from witnessing or being impacted by violence in the home. Survivors of color, who struggle with mental health or substance dependency, or who otherwise don't fold the "perfect victim" mold are disproportionately incarcerated. In this workshop, API-GBV will be joined by Hyejin Shim and Neda Said of Survived & Punished, who will guide participants through a discussion of the criminalization of survivors, and how advocates can support criminalized survivors.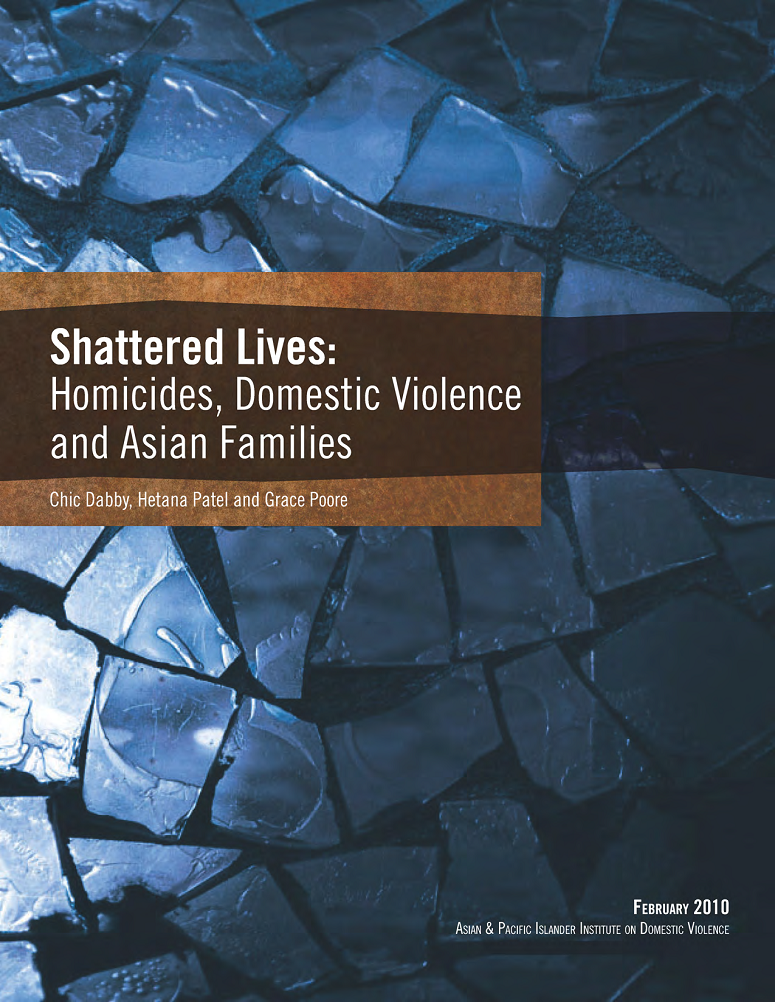 by Chic Dabby, Hetana Patel and Grace Poore
API-GBV
February 2010