Who gets killed?
The answer to this question is crucial to understanding the struggles of battered women to survive their abusive relationships and to protect the safety of their children, family and friends.
Who did the killing?
This is also a critical question because it reminds us who is responsible for these deaths; bringing into sharp focus the relationships that batterers hijack for the final time when they transition from abusers to killers.
The first national study of its kind, this report analyzes clippings from newspapers and advocates for a 6 year period, 2000-2005.
Statistics from published and unpublished studies on prevalence of abuse, domestic violence, types of abuse, attitudes towards domestic violence, help seeking attitudes and experiences, service utilization, health and mental health consequences, exposure to family violence in childhood, and domestic violence related homicides.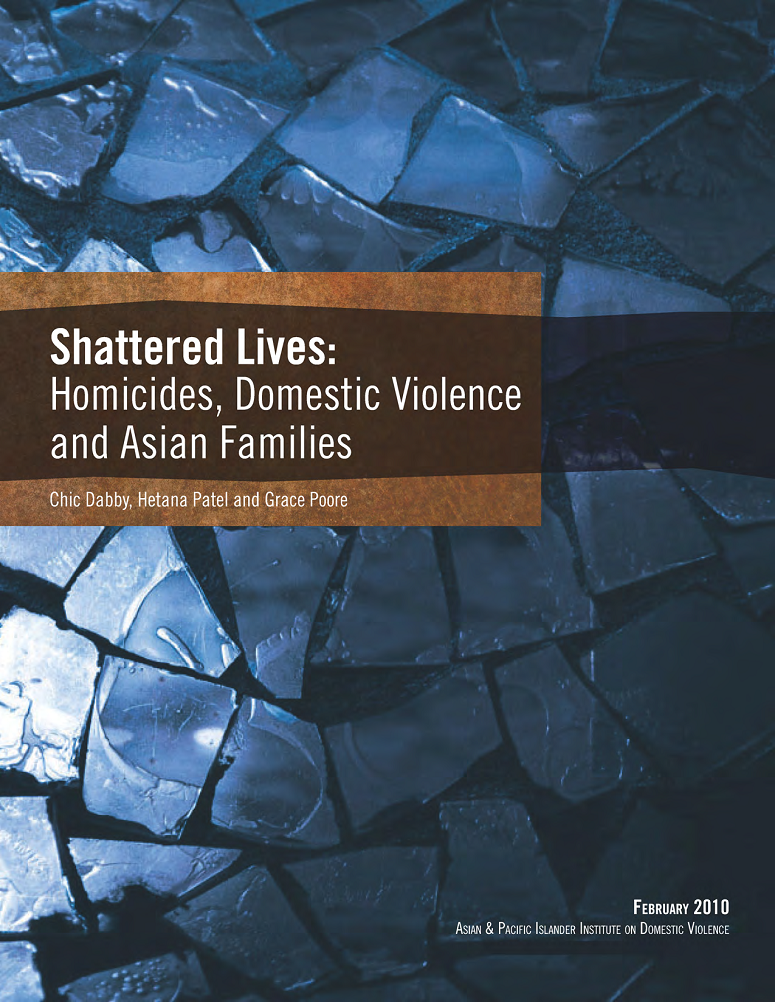 by Chic Dabby, Hetana Patel and Grace Poore
API-GBV
February 2010