The presence of gender violence tells us about the presence of inequality; the extent of violence tells us about the extent of the inequality.
Originally presented as opening remarks at our 2011 National Summit, these thoughts elucidate where we are now (cultures of violence) and where we want to be (cultures of equality), where structures of patriarchy have been replaced with shared, negotiable power.
3/29/23 at 12:00pm PT/3pm ETJoin this 45 minute virtual event to learn about the Asian Foster Family Initiative (AFFI) from Korean American Family Services (KFAM). AFFI is the U.S.' first and only AAPI-focused foster family agency; it addresses the critical need for...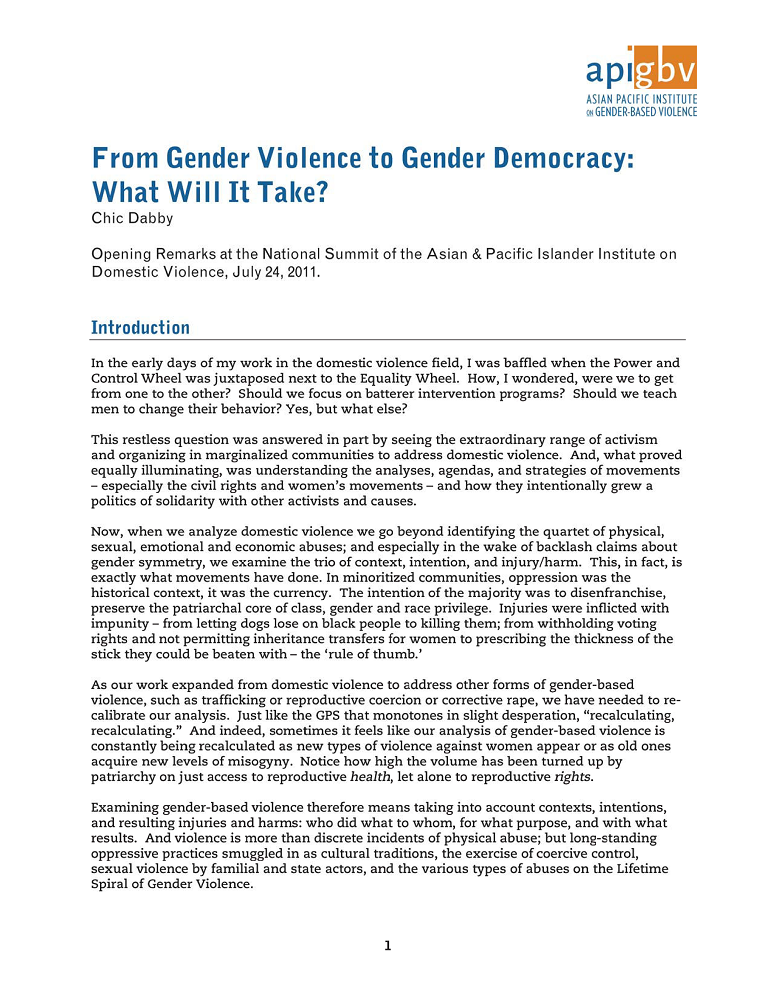 by Chic Dabby
API-GBV
July 2011