The presence of gender violence tells us about the presence of inequality; the extent of violence tells us about the extent of the inequality.
Originally presented as opening remarks at our 2011 National Summit, these thoughts elucidate where we are now (cultures of violence) and where we want to be (cultures of equality), where structures of patriarchy have been replaced with shared, negotiable power.
The Asian Pacific Institute on Gender-Based Violence (API-GBV) is a culturally specific national resource center on domestic violence, sexual violence, trafficking, and other forms of gender-based violence in Asian/Asian-American and Pacific Islander (AAPI)...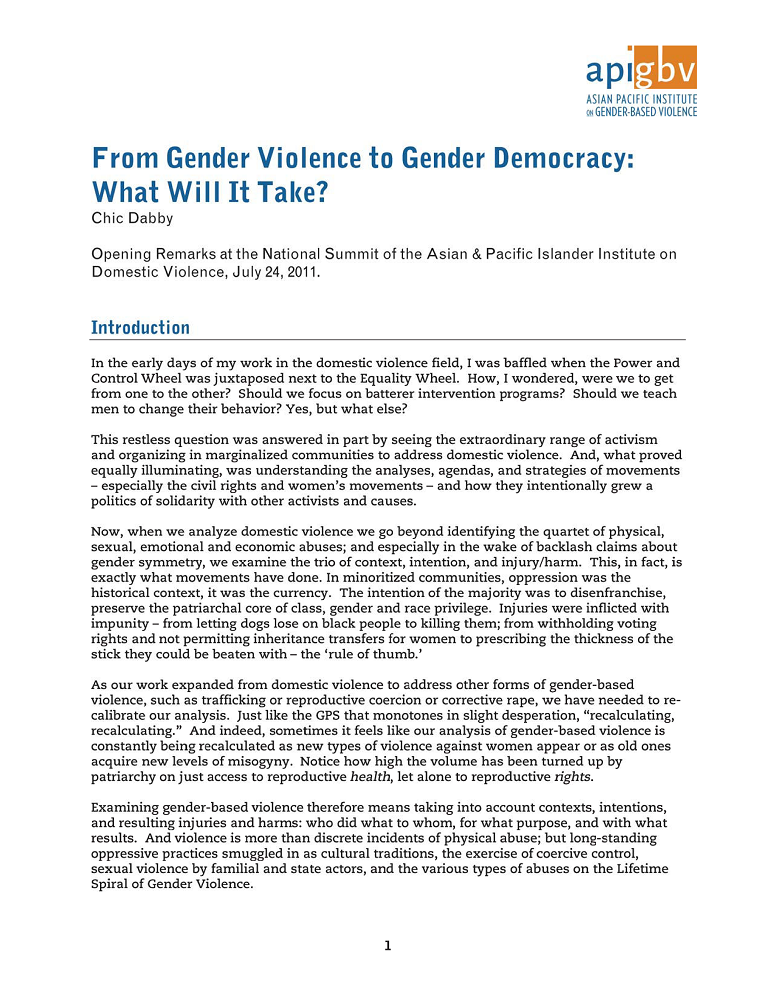 by Chic Dabby
API-GBV
July 2011