Asian and Pacific Islander activists in the anti-domestic violence movement are extraordinary, constantly building programs and organizing communities to address gender-based violence. There is a large group of powerful women leaders, who may not even define themselves as such, doing amazing work. Volunteers – male, female, youth, elderly – provide countless hours in programs, sometimes staffing entire organizations for years, and almost always in addition to busy lives as workers, home-makers, students, and parents. Advocates often encounter the hostility of their own communities, the inhospitable climate of multiple and baffling systems, and the urgency of so many victims in crisis. They may themselves be survivors of gender-based violence. Nevertheless, they have created a dynamic set of resources for women and other victims in their communities.
The Directory lists 165 agencies in the U.S. that have culturally-specific programs designed for survivors from Asian and Pacific Islander communities. Also available is the online database, which can be used to search for agencies by location, ethnicities served, and language services.
The Department of Homeland Security (DHS) is planning to propose regulations that discard longstanding policy about the meaning and application of the "public charge" provisions of immigration law. Proposed policies will have a significant detrimental impact on survivors of domestic violence and sexual assault by deterring immigrant families, including those with U.S.-citizen children, from seeking help when they need it. Safety net benefits can help victims recover and escape from abuse and play a significant role in preventing future harm.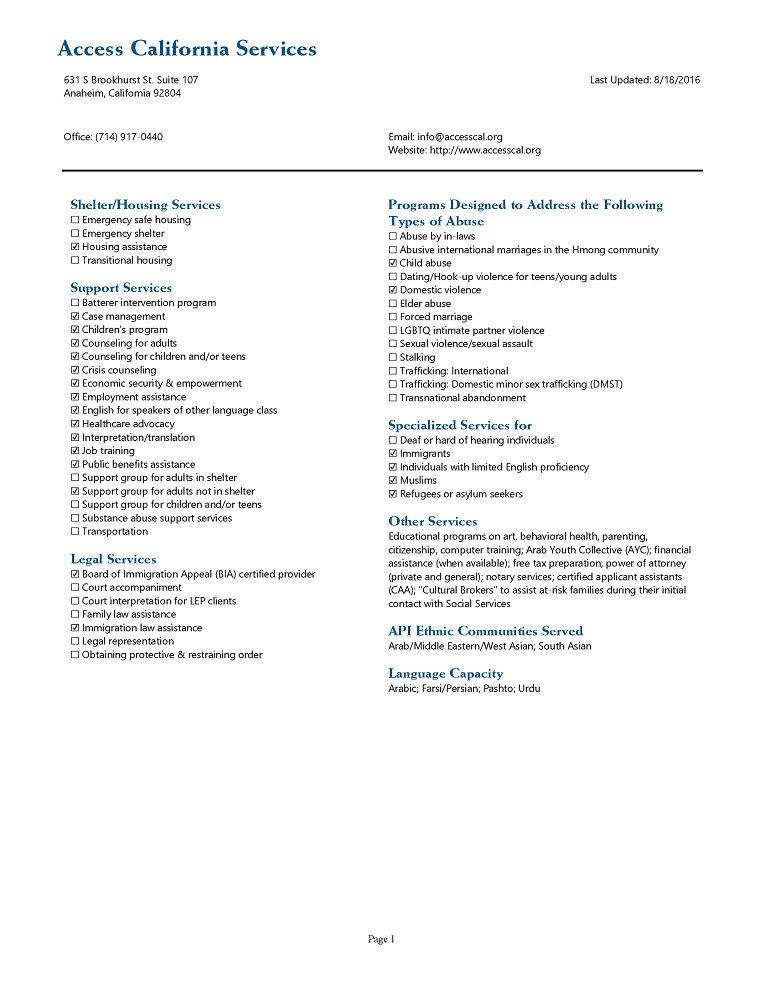 API-GBV
Updated August 2018