A conversation with Dr. Nusrat Rabbee, author of War Heroines Speak: The Rape of Bangladeshi Women in 1971 War of Independence. During this dialogue, Dr. Rabbee discussed the use of rape as a weapon of genocide in the war of 1971, and how it impacted not only the women, but also society in post-war Bangladesh. Dr. Rabbee also explored where women's rights and status are currently in Bangladesh, and what is currently being done to acknowledged gender-based violence in the country. She also discussed how the events of 1971 connect to the movement to end gender-based violence today, across the world and in the United States. 
War Heroines Speak can be purchased from Amazon or your local bookstore
About War Heroines Speak
A book that tells the heroic and sorrowful stories of 7 women survivors who were subjected to rape and torture by Pakistani army during the 1971 Bangladesh war
In 1971, Pakistani army unleashed a bloody, brutal and barbaric genocide of Bengalis in then East Pakistan. Pakistan finally surrendered and East Pakistan was liberated as Bangladesh on 16th December, 1971. The world does not know the extent of the systematic rape and sexual violence on Bengali women and girls that took place during this 9-month war. This book is published in English for international audiences to bring awareness to these war crimes. The book is translated from 'Ami Birangona Bolchi' – an original anthology compiled by Dr. Nilima Chowdhury in Bangla in 1994.
No other book captures the true impact of the war in rural and urban Bangladesh – as well these simple stories. In these quiet narratives, the young women and children clearly express: how they went from an idyllic childhood to the horrors of genocide; how they continued to live with painful memories and social exclusion after the war. Very few survivors exist today from this holocaust of 1971. Most died at the hands of Pakistani army. These testimonies establish how Pakistan used systematic and planned rape as a weapon of war – as early as 1971.
Dr. Nusrat Rabbee hopes this translated book will help the world to understand the history behind this genocide and to hold Pakistan accountable for wartime crimes.
About the author:
Dr. Nusrat Rabbee is a writer and researcher on the 1971 War History of Bangladesh. She is a political activist and works as a Statistician/Machine Learning researcher in the Life Sciences. She holds a B.A. from Wellesley College, M.A. from Univ of California at Berkeley and a PhD from Harvard University
This event is made possible by Grant Number 90EV0430 from the Administration on Children, Youth and Families, Family and Youth Services Bureau, U.S. Department of Health and Human Services. Its contents are solely the responsibility of the presenters and do not necessarily represent the official views of the U.S. Department of Health and Human Services
Do you know what signs to look for and what steps to take if a teen or young adult encounters sexual or other harassment in the workplace? At the EEOC, we have seen that young workers at their first jobs can be especially vulnerable to harassment whether due to sex, national origin and other characteristics. Make a difference in the lives of the Asian and Pacific Islander teens and young adults you serve by learning how to recognize and refer cases, and understanding the role you can play to address workplace sexual harassment.
Presented by EEOC San Francisco. Hosted by API-GBV.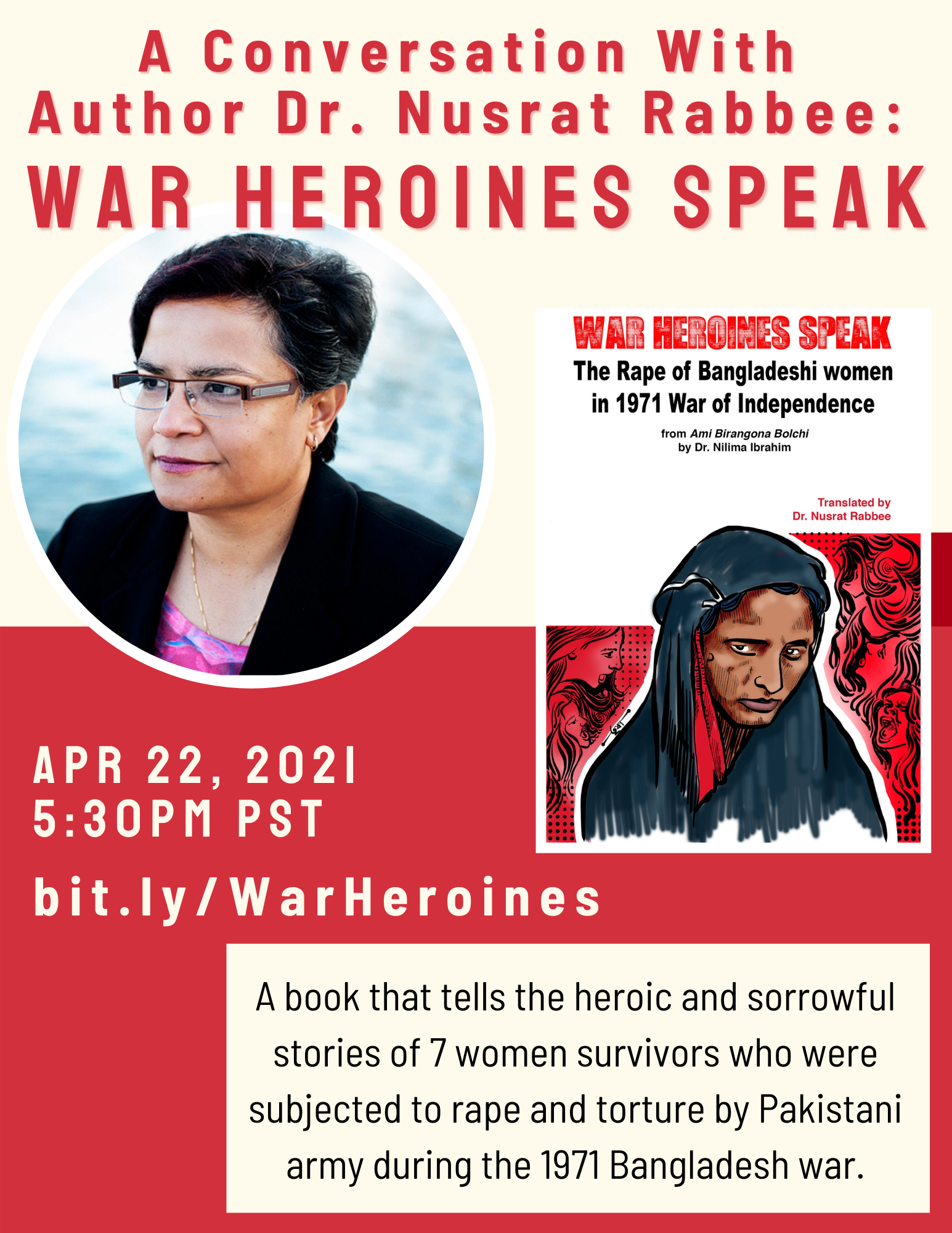 Presented by Dr. Nusrat Rabbee
Hosted by API-GBV
April 22, 2021