Do you know what signs to look for and what steps to take if a teen or young adult encounters sexual or other harassment in the workplace? At the EEOC, we have seen that young workers at their first jobs can be especially vulnerable to harassment whether due to sex, national origin and other characteristics. Make a difference in the lives of the Asian and Pacific Islander teens and young adults you serve by learning how to recognize and refer cases, and understanding the role you can play to address workplace sexual harassment.
Presented by EEOC San Francisco. Hosted by API-GBV.
By the Korean American Coalition to End Domestic Abuse
This report is an effort to document and reflect on the experiences of queer and trans Korean survivors of family or intimate partner violence. It shares key findings of the Queer & Transgender Korean American Survey on Family and Intimate Partner Violence in Our Community, as well as two in-person focus groups.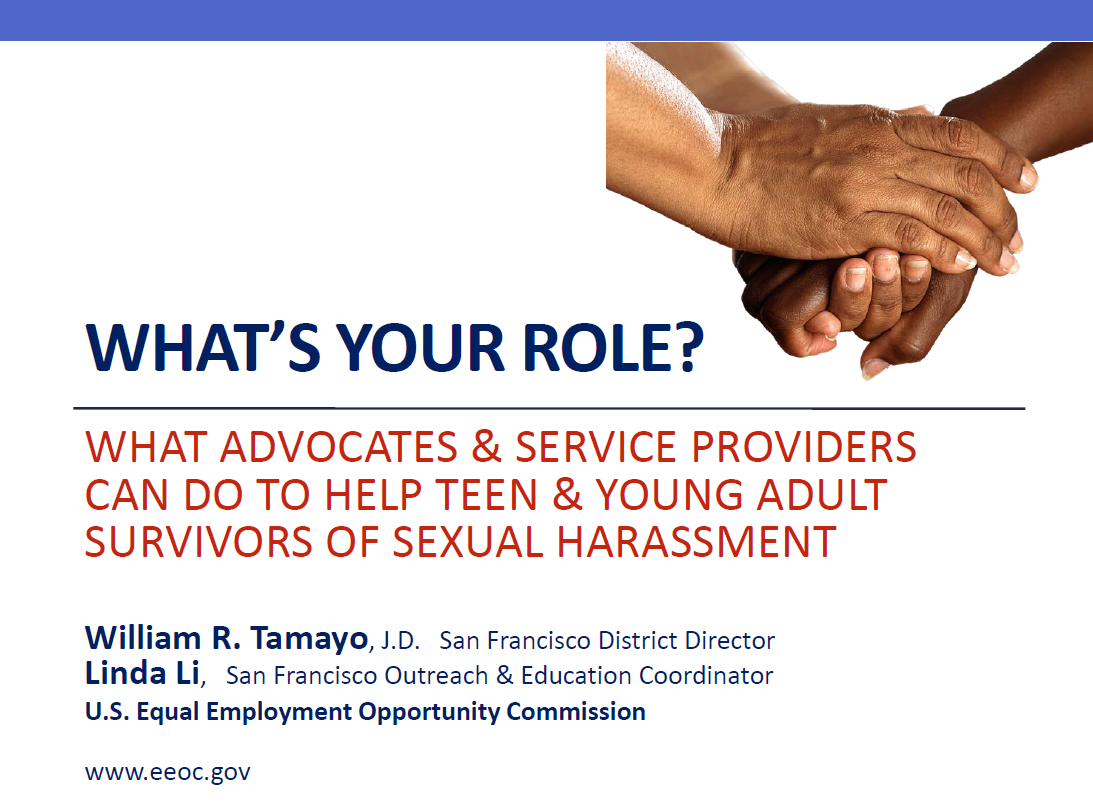 Presented by EEOC, SF. Hosted by API-GBV
March 2021