By Tahirih Justice Center
The results of a national survey to learn about the experiences of service providers encountering forced marriage cases, including agencies' capacity to serve and identify survivors, services provided, and tactics used to coerce or keep survivors in a forced marriage.
By Dank M, Love H, Esthappan S, & Zweig J
This exploratory study aimed to broaden the literature on forced marriage and examine it in the United States context. The study focused on the nature and scope of forced marriage in the context of the Washington, D.C. metropolitan area, as well as the adequacy of service provider and criminal and civil justice system stakeholder responses to forced marriage.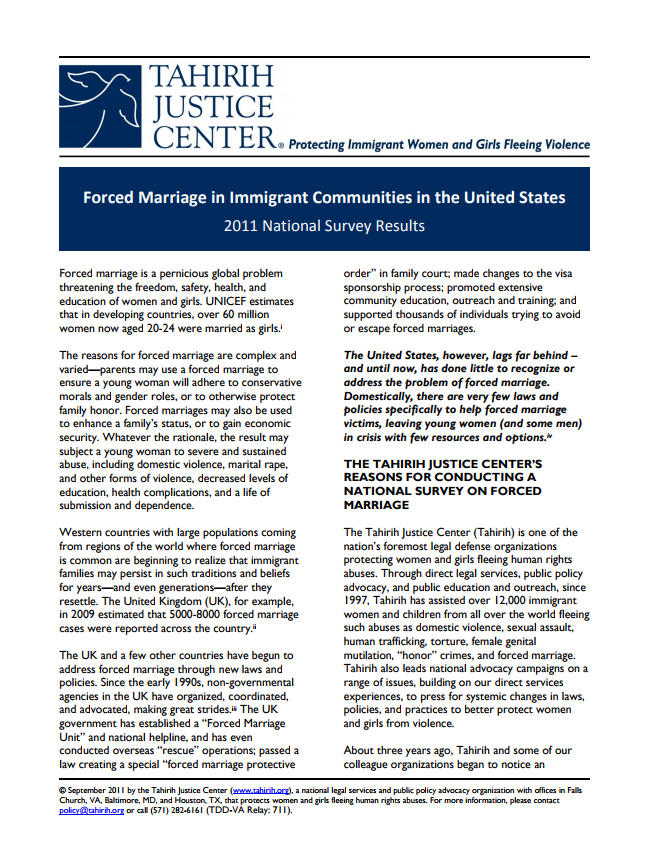 Tahirih Justice Center
July 2016