What is forced marriage? How is forced marriage different than arranged marriage? These and other common questions are answered.
By Dank M, Love H, Esthappan S, & Zweig J
This exploratory study aimed to broaden the literature on forced marriage and examine it in the United States context. The study focused on the nature and scope of forced marriage in the context of the Washington, D.C. metropolitan area, as well as the adequacy of service provider and criminal and civil justice system stakeholder responses to forced marriage.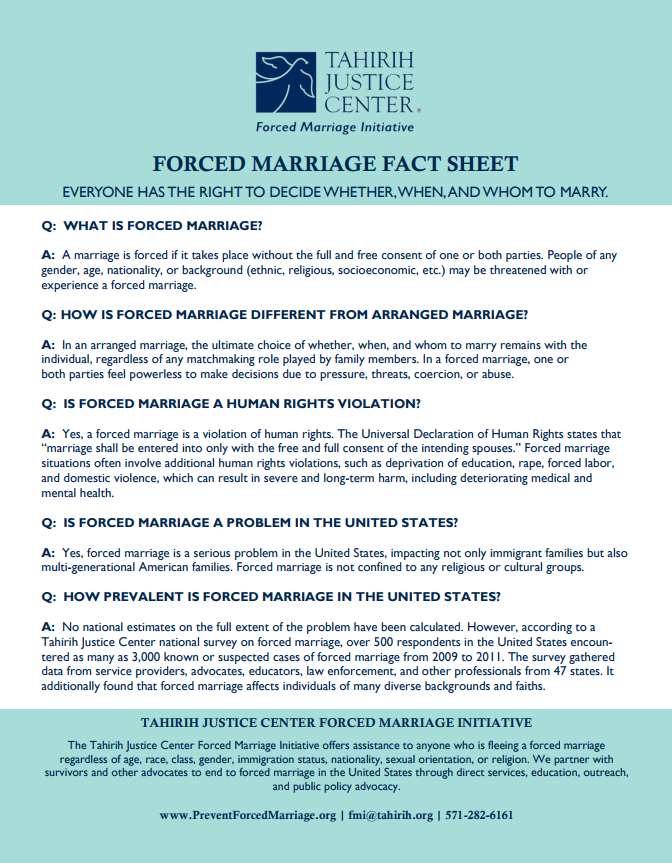 by Tahirih Justice Center
April 2015