This analysis finds that gaps in state marriage laws are failing to protect minors from being forced or coerced into marriages where they may face violence and sexual assault.
By Dank M, Love H, Esthappan S, & Zweig J
This exploratory study aimed to broaden the literature on forced marriage and examine it in the United States context. The study focused on the nature and scope of forced marriage in the context of the Washington, D.C. metropolitan area, as well as the adequacy of service provider and criminal and civil justice system stakeholder responses to forced marriage.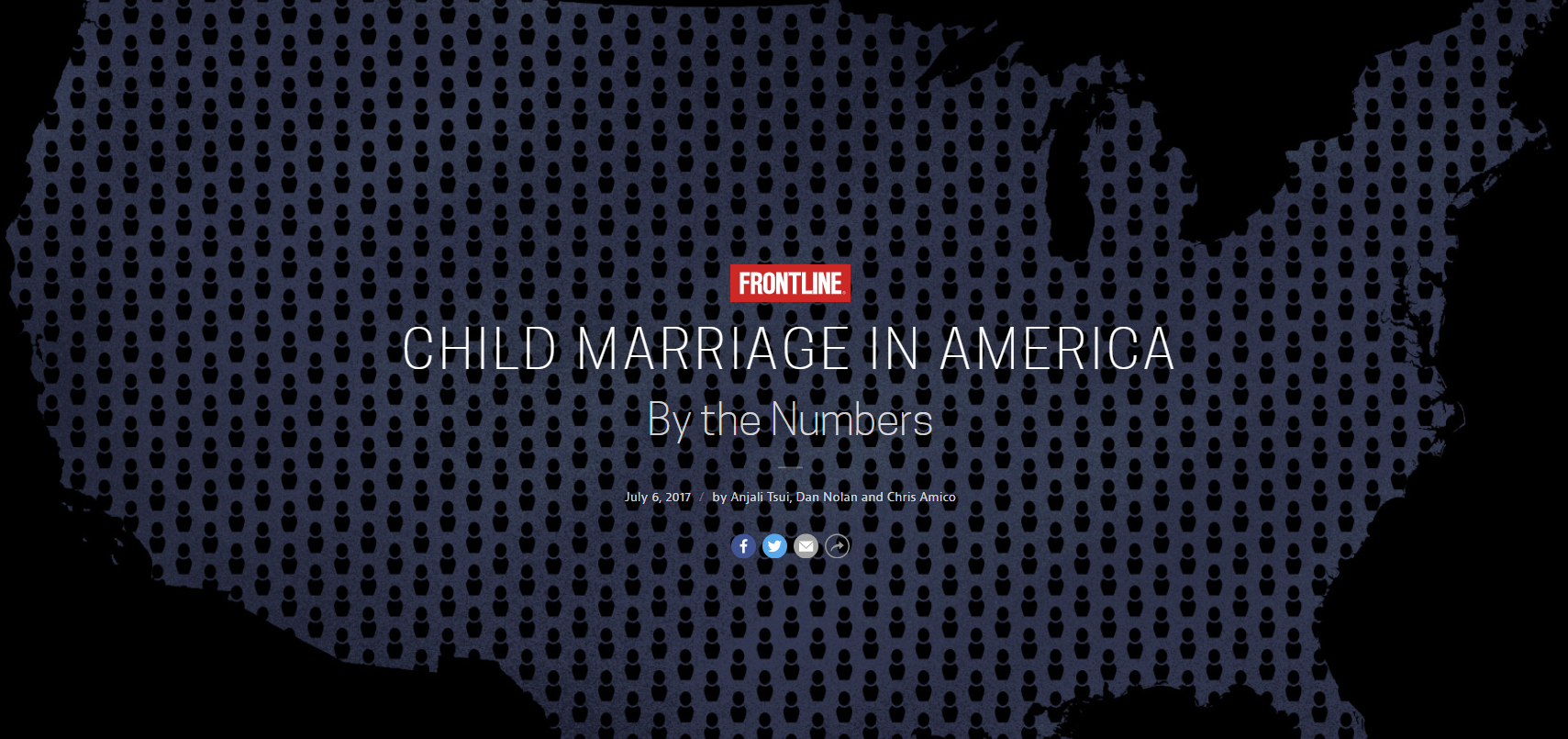 by Anjali Tsui, Dan Nolan and Chris Amico
Frontline
July 2017