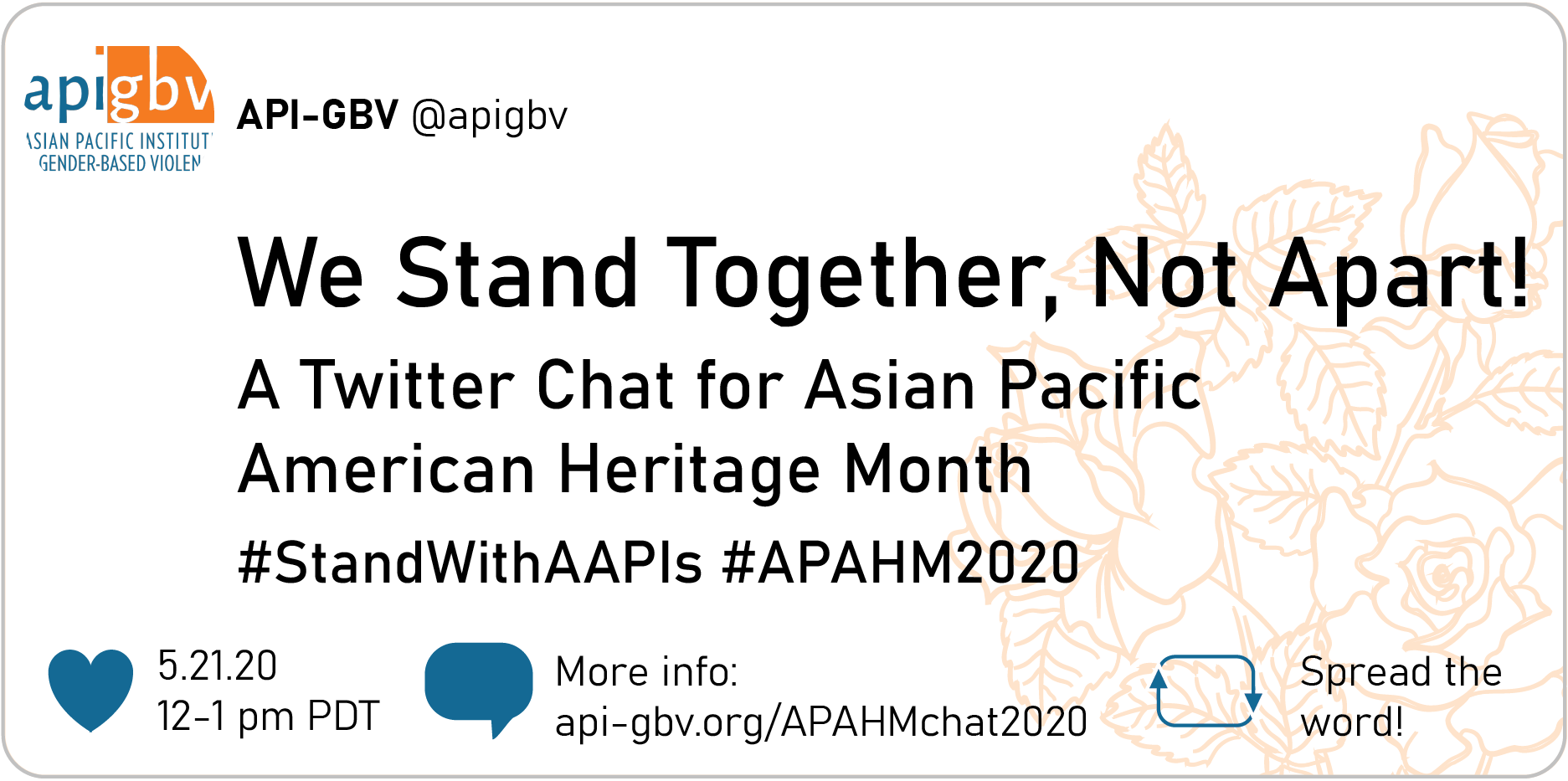 Save the date for our #StandWithAAPIs chat on Thursday May 21, 2020, 12-1pm PDT!
As COVID-19 transforms how we interact with each other, it is more important now than ever that we come together, not apart. We are saddened by the recent rise in anti-Asian and Pacific Islander xenophobic sentiment and concerned about the additional challenges this may add to the ability of AAPI survivors of domestic violence, sexual assault, and other gender-based abuses to access services. What's more troubling is that the damage to AAPI communities' safety and well-being may linger after the pandemic itself abates. There is no better time than Asian Pacific American Heritage Month (APAHM) to remember that racism is never founded and never okay. Join us as we say NO MORE to anti-Asian and Pacific Islander xenophobia and celebrate our diverse, resilient, and powerful communities!
The Chat Packet contains all the information you need, including messaging you can use to help promote the chat, the list of questions, and sample responses.

Please help us share far and wide!