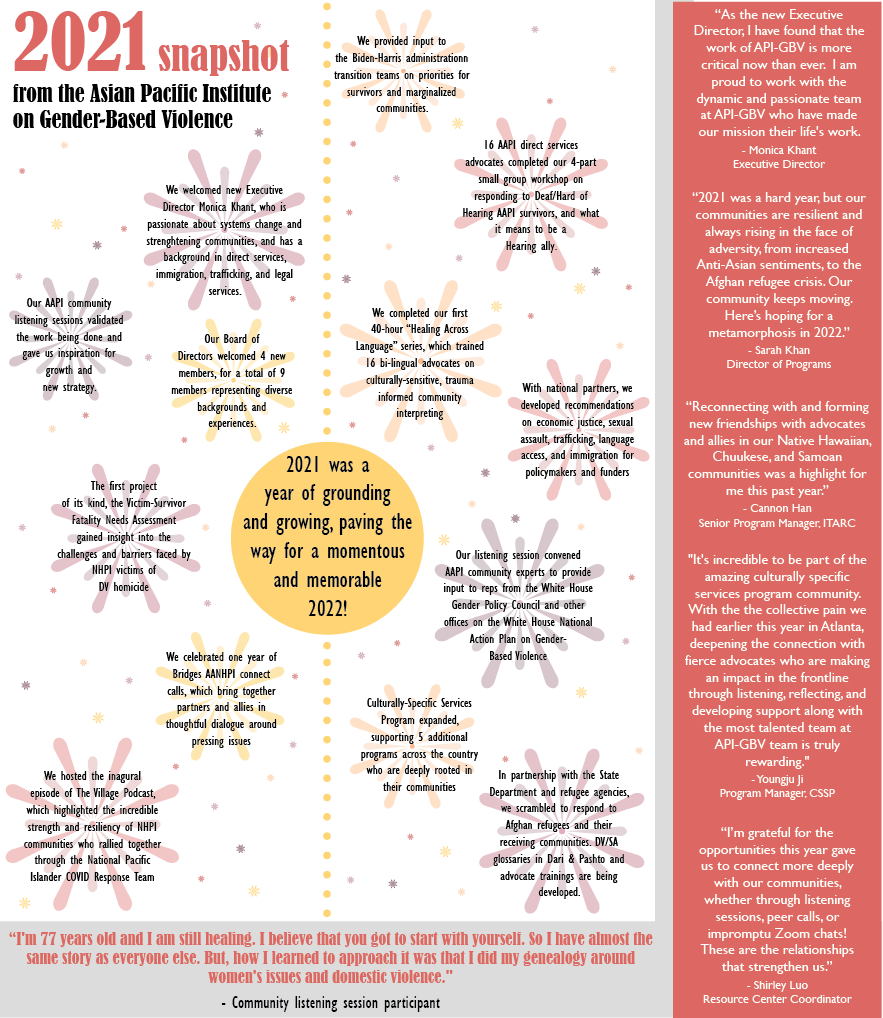 Click image above to view larger
As 2021 comes to a close, we all have so much on our minds. The pandemic, which has taken a life of its own, has affected our communities, survivors and loved ones, continues to be our reality. Our focus on race equity is still much needed and our desire for inclusive actions and conversations is our long standing mission. Also, hearing that our front line team members, advocates, professionals and community based organizations are exhausted push us to work harder for them. Finally, continuing to make an impact and lending a voice to our AAPI community and our successes and challenges is where we need to be and will be as we enter 2022.
As we respond to these immense tasks, the one thing that remains true is API-GBV's resolute commitment to our community and gender based violence advocacy. We pledge that 2022 will bring creative responses, funding, training, and resources to our marginalized community from API-GBV. We are looking to go deeper and be more focused with our support and will continue to listen to our community and their vast and diverse needs.
Thank you for your support in 2021 and we look forward to our continued advocacy together for the AAPI community. As our year closes, please support API-GBV with a donation so that we can tackle 2022 with strength and innovation.
From my heart to yours, I wish you all a Happy New Year. Here's to 2022!
Monica Khant
Executive Director