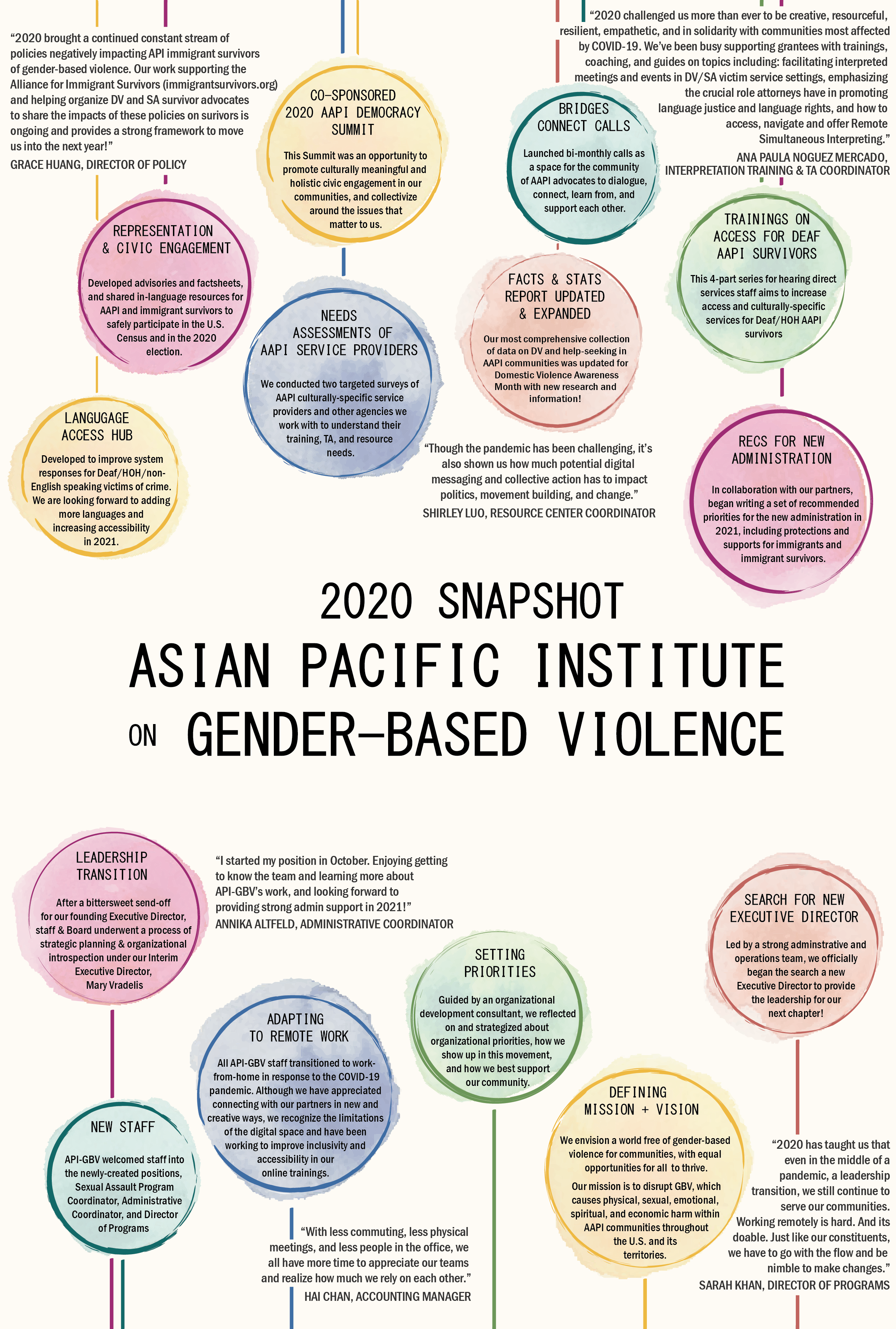 Click image above to view larger
Dear Friends,
Here we (finally!) are in the last hours of 2020. This year has not been easy. It's been full of uncertainty, sacrifice, and difficult choices – and not just because of COVID-19. But even so, 2020 has also brought moments of triumph, reminders that our movement and our communities are just as strong as we believed them to be.
In 2020, the anti-violence movement found creative ways to fund programs, engage communities, collaborate between organizations, and deliver services.
In 2020, the voices of survivors, immigrants, and communities of color were heard on the streets and in the ballots — our communities stood against hate with a record-breaking turnout in AAPI votes in the November elections.
In 2020 we dug in and held fast to what we know to be true: that violence is never justified; that all people have the right to live, thrive, and breathe; that we are charged to protect and defend each other.
We learned how to work in kitchens and on couches while multitasking through homeschool and distractions from four-legged friends. We remembered that when systems fail us, it is our communities who have never let us down.
In many ways, this year has been deeply painful, but we hope that it has also brought you clarity about why this work matters. As we close out 2020, we wish you strength, joy, and purpose in the new year.