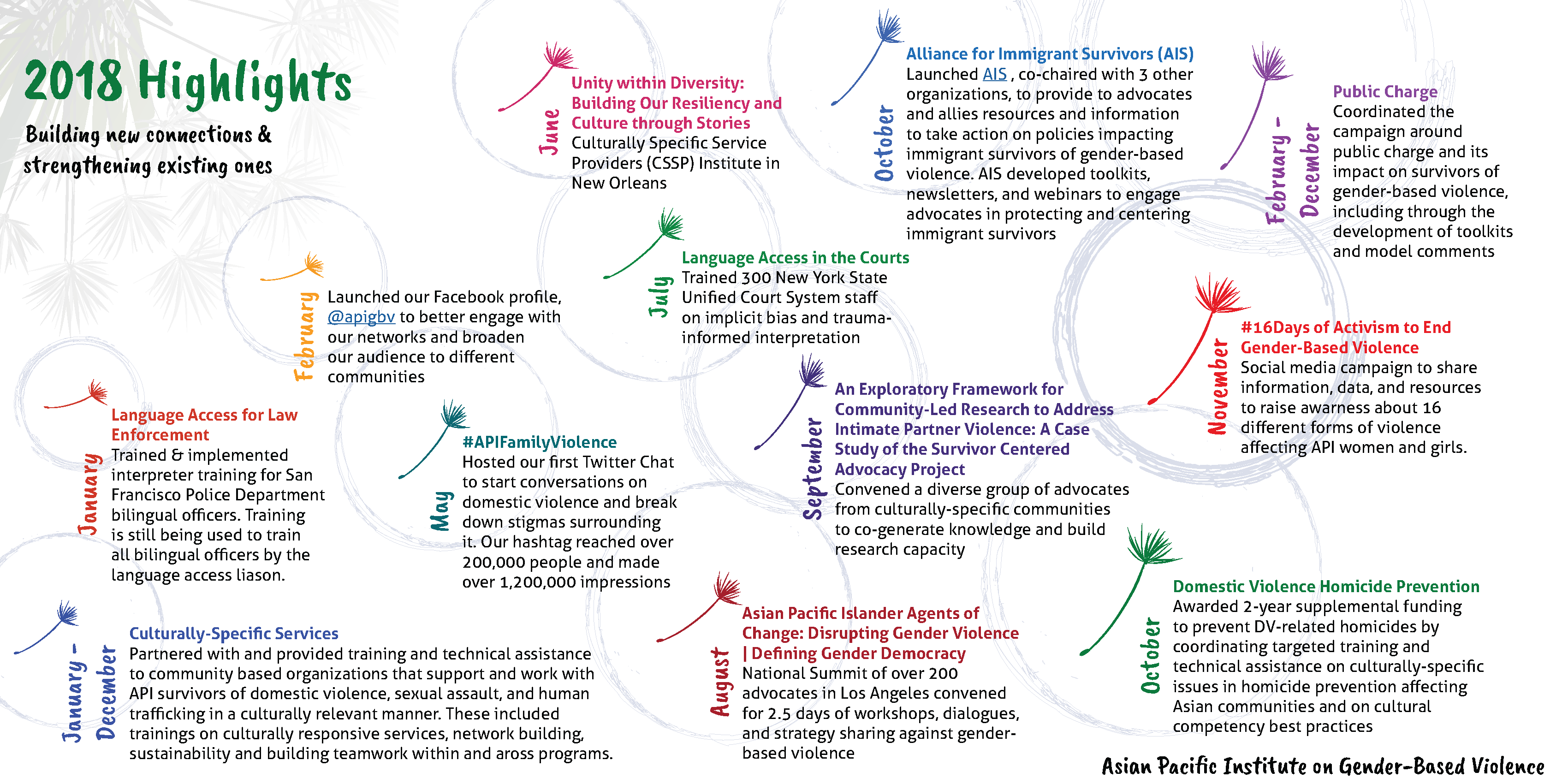 2018 was a year in which women, LGBTQ, and other survivors were yet again emboldened to speak their truths; and call out misogyny, patriarchy, homophobia, and transphobia.
2018 was a year when young leaders stepped onto the national stage, commanding six minutes of silence to expose the raw pain of their fearful realities; and galvanized a movement.
2018 was a year for nimble strategies in safety planning to mitigate new and unexpected barriers for immigrant and refugee survivors and their children and families.
2019 will be a year for re-dedicating ourselves to advocacy, organizing, and structural change so survivors, families, and communities can heal, love, laugh, and smile a lot.
Today, we are smiling back on every new connection we made and each old bond we renewed in 2018. Above all, none of what we accomplished could have been done without your inspiring friendship, collaboration, support, and solidarity. We wish you all a Happy New Year, and look forward to strengthening our connections in 2019.