Community-Based Participatory Research
Community Based Participatory Research (CBPR) is described as "inquiry with the participation of those affected by an issue for the purpose of education and action for effecting change."

Green LW, George MA, Daniel M, et al. Study of Participatory Research in Health Promotion: Review and Recommendations for the Development of Participatory Research in Health Promotion in Canada. Vancouver, British Columbia: Royal Society of Canada; 1995:4.
Survivor-Centered Advocacy Project (SCA)
SCA was a community-based participatory research (CBPR) project funded by the Blue Shield of California Foundation. SCA brought together eighteen culturally specific DV practitioners from historically marginalized communities to co-generate knowledge around the meaning and practice of survivor-centered advocacy in these communities. A subset of five teams also designed and executed a CBPR research project in their own communities. SCA honored and centered the voices and lived experiences of impacted communities, while building their capacity for doing community-led research, and generated findings about culturally specific survivor-centered advocacy that are a significant contribution to the field.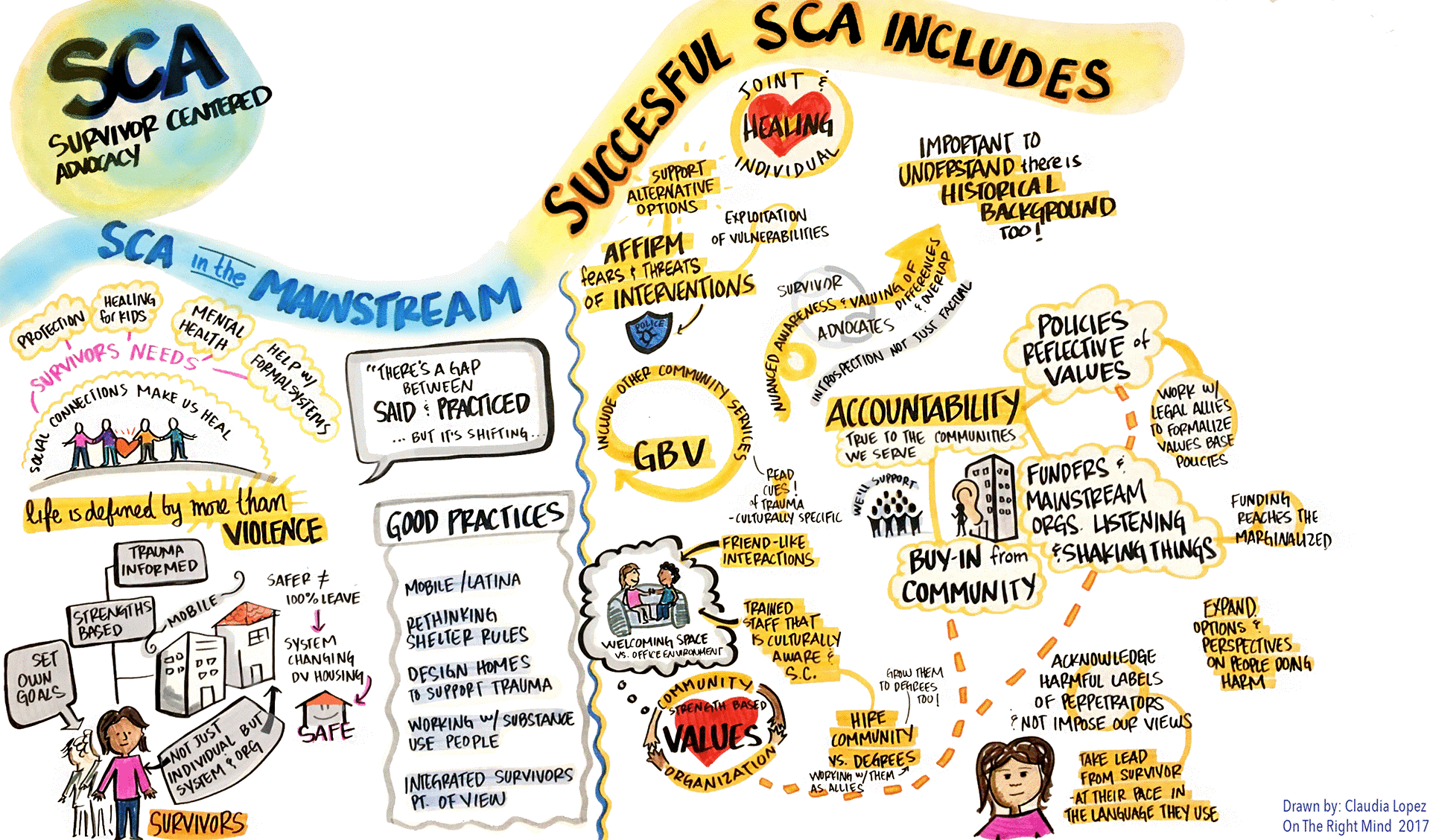 Download the Survivor Centered Advocacy reports below to learn about the project and the field research teams.
The Survivor-Centered Advocacy Project was a California-based research justice project that utilized a community-based participatory research (CBPR) approach. This report illustrates the basic principles of CBPR and makes recommendations for those wishing to do a CBPR project that holds historically marginalized communities at the center; and/or those attempting to align or deepen their practices according to what works for survivors from historically marginalized communities.